The International Water Hub (IWH) developed by Sembcorp is strategically located on the Sino-Singapore Nanjing Eco Hi-tech Island, a township development project jointly developed by the Singapore Ministry of Trade and Industry, CPC Jiangsu Committee and the Provincial Government of Jiangsu.
With a total area of 15.21 km2 and gross investment of over RMB 100 billion, the Island will be developed into a new model of Sino-Singapore cooperation and set to be a world-class showcase for artificial intelligence (AI), environmental and water science research and development (R&D) design and application leading to the creation of an outstanding "Eco-friendly Hi-tech city, Low carbon smart island".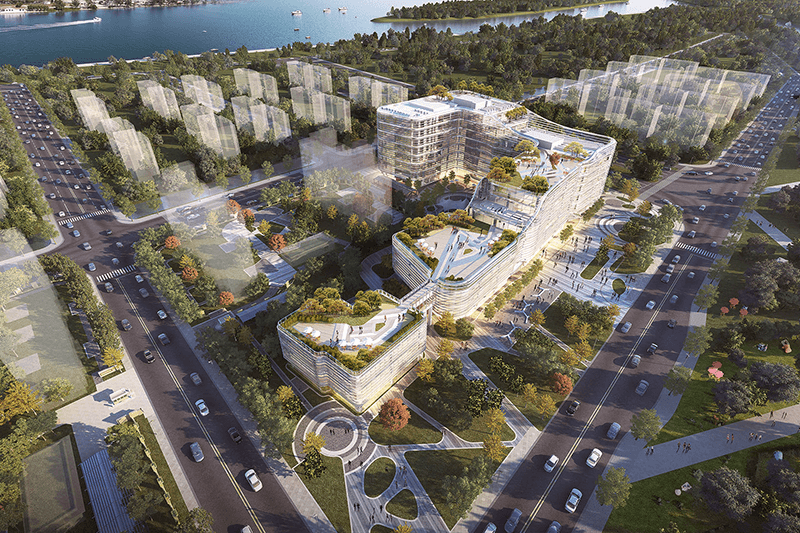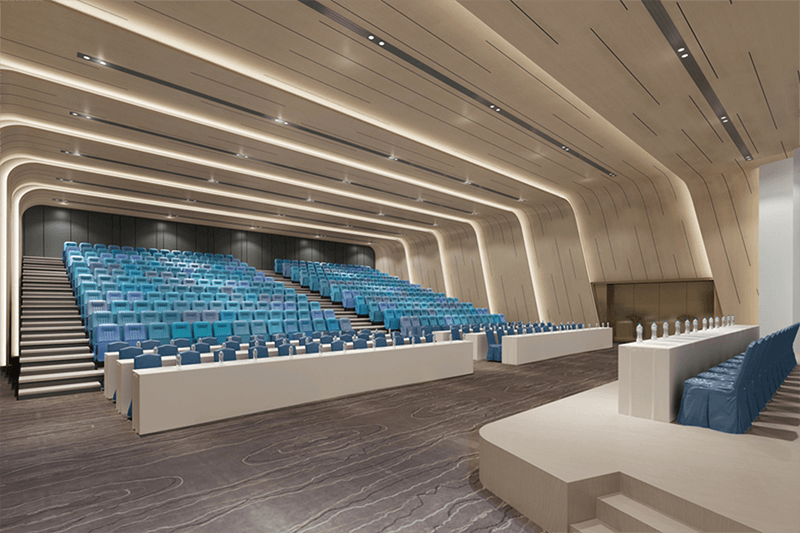 IWH, an iconic 34,000 sqm commercial building with office space and private research laboratories for lease, comes with a multi-purpose hall for up to 450 seats, shared exhibition and event halls, meeting rooms, roof gardens with scenic river & city views and a central courtyard for outdoor events and various amenities to support the eco-tech and water-related innovations and business operations.
It is committed to create a collaborative ecosystem from R&D, test-beddings to commercialization for local and international water industry players that makes IWH the "global communities for water solutions".
IWH's multiple platforms brings together researchers, start-ups, incubators, accelerators, water-tech companies to promote innovation and adoption process for water technologies and solutions.
Key tenants in IWH are Sembcorp, Xylem, Jiangdao Institute of Environment Research Centre, ZeniChem Institute of Ecological and Environmental Technology Co. with collaborations with various local and international universities such as Oxford University, National University of Singapore, Nanyang Technological University, Beijing University of Chemical Technology, Nanjing University and University of Michigan etc.
Area of research covers green hydrophilic-lipophilic, cleaning and microbial deep processing technology, ZBR-GO graphene high-efficiency biological oxidation technology, ecological restorations research on converting pollutants into renewable resources for recycling that promotes sustainable urban development and integrated environmental technical services of (waste) water treatment and solid waste disposal, design of molecular biosensor to measure the bioavailable component of the total COD to detect oxygen depletion during carbon utilization to tackle the growing problems of environmental pollution, etc.
On the smart digital water management platform, Sembcorp has its "Virtual Brains" command centre, an intelligent operations management system for process prediction and troubleshooting which allows for centralized monitoring and control of Sembcorp's water facilities across the world as well as Xylem's Advanced Infrastructure Analytics (AIA) solutions monitoring and control centre set-up within IWH.
More about IWH can be found via the official website: http://www.niwh.com/